If you are like so many small businesses or organizations out there, you may have all the social media accounts, the website and are even posting every day, but still have doubts as to whether you are doing everything right for your business or organization. That's okay! Sometimes we all need a little outside help knowing if we are doing what's best for our business or organization.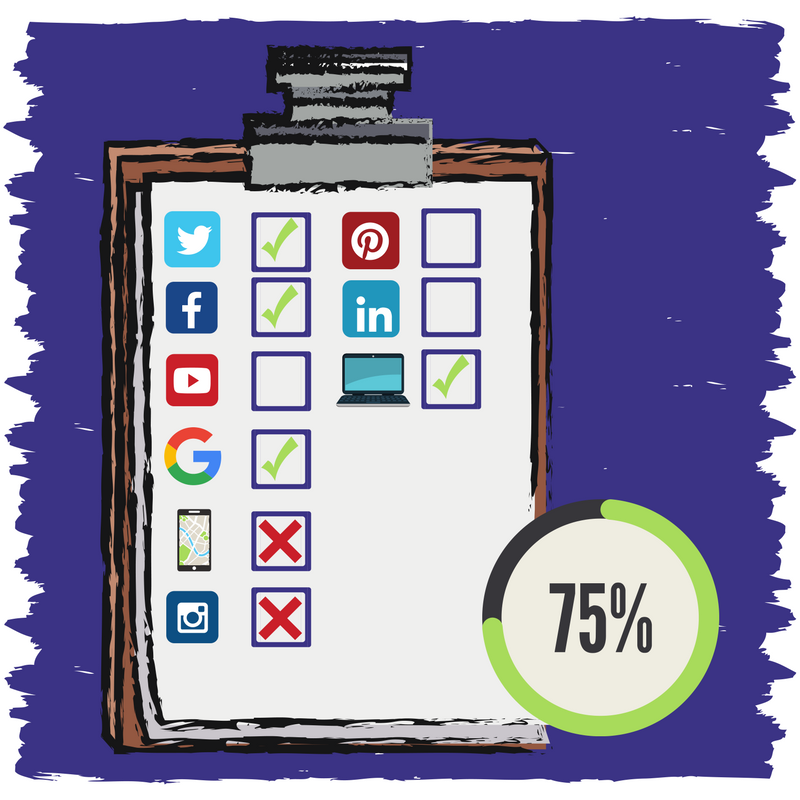 What is it?
A digital and social media audit is a full review of everything you are doing online from an unbiased, experienced perspective.
What Does It Review?
Overall Branding: Consistency, Brand Voice, Brand Story, Brand Design
Discoverability & Search Results: Can You Be Found?
Social Media Accounts: Performance, Audience Reach, Use of Content
Website: Is it easy to use? Does it have all the information someone would need?
What You'll Receive
A detailed report 8 – 12 page report
An hour conversation to review the report, recommendations and answer any questions
What Does It Cost?
The total cost, including the one hour review, is $350 + tax.